Wind Measurement - Planning
The necessity for, and extent of a wind measurement campaign is highly project dependent. Factors like geographical location, availability of any yet existing measurement data or (mesoscale) model data, size, character and accessibility of the site are to be assessed.
A measurement campaign offers insight in the local wind climate (year-average windspeed and direction, vertical windprofile, turbulence, temperature, rel. humidity and pressure) and forms the foundation of a windstudy. A windstudy may be requested by banks as a condition for providing project financing.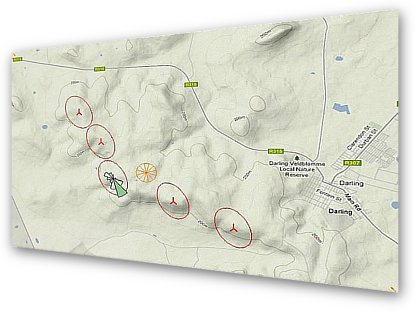 Wind Measurement - Mast
A traditional wind measurement campaign is executed with a measurement mast, which is equipped with a number of instruments and complies with standardized demands (IEC 61400-12) and recommendations of several internationally acknowledged bodies.
Due to it's fixed nature it is a less flexible device, and measurement height is limited to ca. 160 m. Nevertheless, a well-maintenanced measurement mast can still generate accurate time series data with high availability, completely autonomously (off grid) and commonly at competitive prices.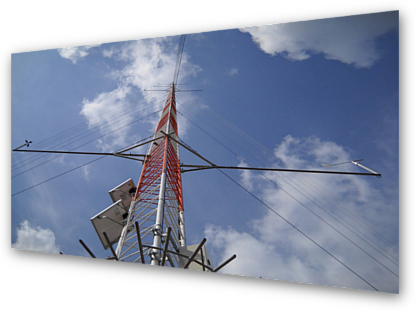 Wind Measurement - LiDAR
Especially for larger or less accessible sites, a remote sensing device like LiDAR based (Light Detection And Ranging) can be beneficial, enabling fast relocation throughout the project site at several measurement heights of up to 200 m. Covering a larger measurement area during micrositing measurements can be essential for pinpointing the most optimal turbine locations. Another advantage is that intercomparison of several measurement series can be used to judge the quality of the wind model, and tune it accordingly to reduce modelling uncertainty.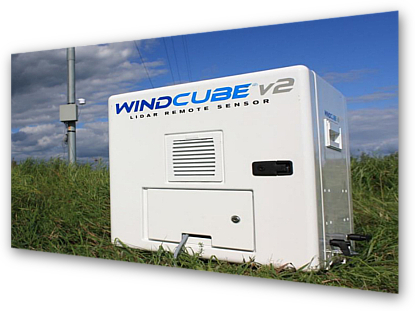 Wind Measurement - SoDAR
An alternative to LiDAR based remote sensing could be a SoDAR based (Sonic Detection And Ranging) device. Accuracy and sampling rate are lower compared to a Lidar device, especially at higher wind speeds.
Though the setup is bulkier than a commercial Lidar system, it can still be relocated throughout the project site at a lower price compared to a Lidar device, dependent of the specific site and conditions.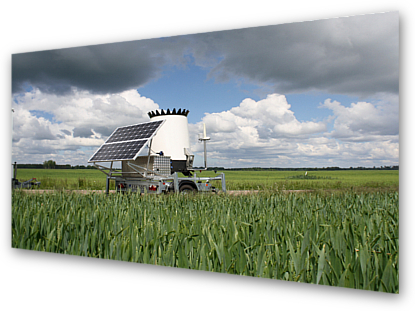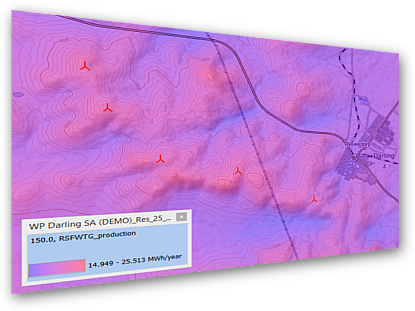 Wind Resource Assessment (WRA)
A wind resource assessment naturally follows from the measured local wind climate data series.
The measured data can be used as input for modelling e.g. wind speeds at other local points (like potential turbine locations at hub heights) or even a 3D wind speed map containing the entire project site at several heights. Wind resource assessment is a true necessity for regional site selection, micrositing, turbine selection and layout optimisation.
Annual Production (AEP PXX)
The annual energy production (AEP), expressed in [MWh/a], is an important part of any wind projects' financial model and typically of interest for investors.
The accuracy of the yield calculations is (among others) associated with the source and quality of the measured local wind climate data. Yield calculations, combined with fixed losses and uncertainty analysis determine the nett park production. Expressed in P50, P90,P95 or P99, the desired class of statistical certainty for the results of nett production is indicated.
In short and in general; the better and longer the climate data series, the lower the deduction for uncertainty from e.g. P50 to P90 and the higher the (bankable) AEP P90.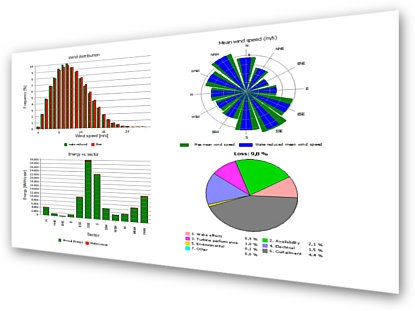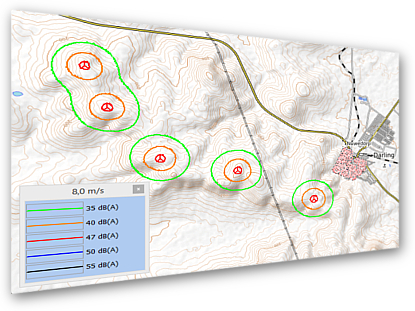 Turbine Noise
Turbulence at the trailing edge of rotating blades, possibly supplemented with high speed gearing within the nacelle cause operating wind turbines to emit noise. The amount of noise and noise perception are subject to several factors like distance to the turbine, turbine type and hub height, occurring wind speed and background noise.
As commonly imposed by a country-specific noise code, it is essential to respect the predefined legal maximum noise level at dwellings and other noise senitive area's. Fortunately, expected noise levels can be calculated based on source noise data as supplied by the turbine manufacturer. In case maximum allowable noise levels are exceeded, a noise mitigation strategy could offer a solution by operating the turbine(s) in an alternative so called "noise mode". As operating a turbine in a noise mode typically reduces production, defining a noise mitigation strategy is recommended.
Turbine Shadow
In case the turbine is operating, the sun is up in the sky and there are no clouds, blade flicker will occur.
This doesn't have to be a problem unless a dwelling or other shadow sensitive object is located in the blade flicker influenced area. Similar as for turbine noise, country-specific regulation exists defining the amount of maximum allowed blade flicker period(s) on dwellings. The amount of expected blade flicker can be calculated. In case legal maximum blade flicker limits are expected to be exceeded, measures can be taken. Measures can be editing turbine layout or automaitically stopping turbines in situations when shadow flicker limits at specific critical dwellings are expected to be exceeded otherwise.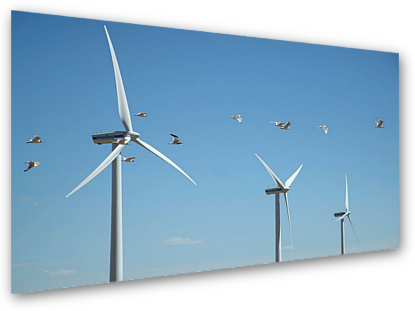 Birds & Bats
In order to have birds, bats and wind turbines peacefully coexist in the same environment, bird and bat collisions should be minimised to an acceptable minimum.
The discrete meaning of an acceptable minimum is usually based on an independent third party site-specific study, containing field research, historical observation data, modelling and experience. This study can also recommend certain mitigational measures, e.g. in order to meet the conditions for excluding any negative impact on population size, per species encountered. The recommended mitigational measures can be included in the yield calculation to obtain a corrected AEP result.
Farm Operation Analysis
The "health" of a wind farm can be determined based on SCADA data or even basic turbine production data.
Hereto the expected production is compared to the observed production, assessed per any occurring wind flow scenario. In case a suboptimal production is being observed for a specific turbine or under specific circumstances, focus changes to determining the cause of the underperformance, followed by an eventual solution. Another considerable advantage of looking closely at the production data is the possibility of a more accurate short- and long-term yield prediction.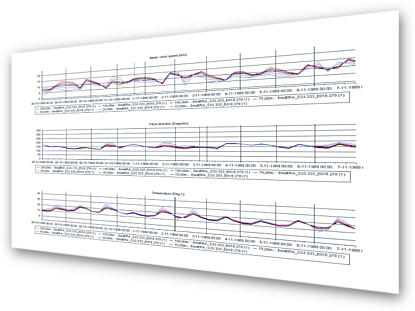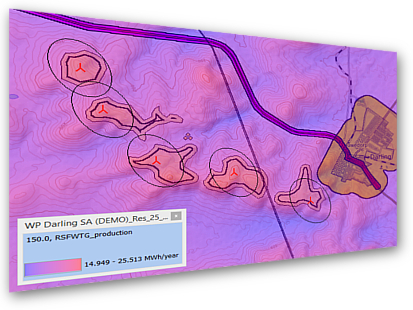 Farm Optimisation
What would be the most optimal turbine layout to minimise farm wake losses and maximise yield? And what if mitigation for noise, shadow and birds /bats come into play? Does the originally wake-optimised layout still hold, for maximum yield? What is the mutual effect of simultaneously operational mitigational measures? Given a fixed farm layout, is it still possible to maximise yield by adopting an alternative mitigational strategy?
Questions like these are the starting point of a farm optimisation procedure. Every single project has it's own specific boundary conditions. They define the creative space that can be used for finding the optimal turbine layout and/or mitigational strategy, in which all variables are included.
Farm Visualisation
Especially in the early stage of wind project development, visualisation can make a vast difference in the way local residents and municipalities judge wind project plans. It can be a mean to match expectations.
It is possible to visualise the proposed wind farm from any desired position or angle, enabling residents to see what the visual impact of a wind farm would be for them. Whether or not that shed, barn, tree, house, or hill stands in the way of a direct line of sight, will immediately show from the visualisation. A visualisation can be performed as static photomontage or animation.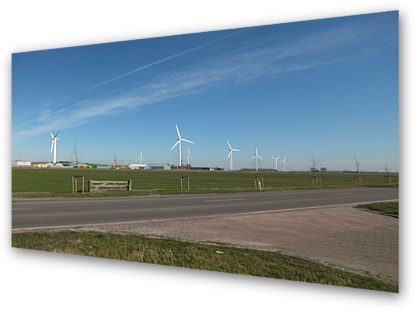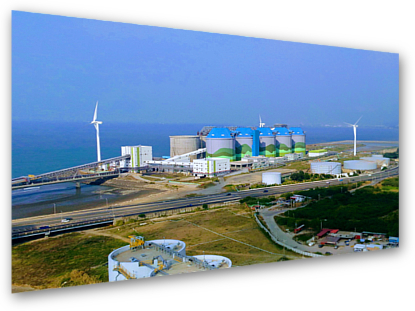 Risk & Safety
Are there any external risks to take into consideration to guarantee safety on and around the wind project site?
In particular in a densely populated country such as The Netherlands, a risk and safety assessment is a basic requirement during the permitting stage. It is therefore no coincidence that the Dutch appy specific rules and clear guidelines regarding (turbine dependent) statistical safety distances to public living spaces, transport structures, buildings, certain installations, cables, pipelines, etc. Although the Dutch approach is a good reference, it goes without saying that national regulations and guidelines are always preferred.
CFD Modelling
If the project site is complex, CFD modelling increases wind speed accuracy due to advanced (non-linearised) equation solving.
The reason for this is the phenomenon that wind flow will detach from the earth surface in case steepness exceeds a critical value, also referred to as boundary layer separation. The resulting non-laminar flow is typically calculated based on solving non-linearised equations. Inherently, the model calculations are physically more realistic and hence more accurate.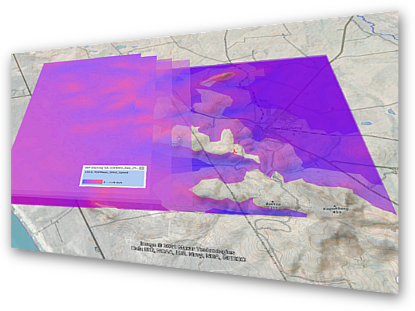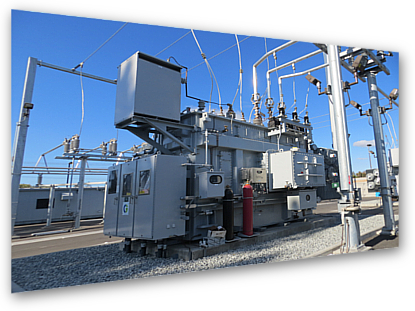 Grid Integration
Welcome to the future.
Large scale grid feed-in with multiple renewable energy sources actually doesn't even sound that futuristic anymore. One of the challenges that is being faced today is how to match supply and consumption, with supply (of wind and PV) significantly influenced by daily, seasonal and yearly variations. How will this specific wind energy project ideally supplement yet existing energy sources to optimally match consumption patterns and/or grid feed-in demands?
IEC 61400 Site Compliance
Will the expected local wind conditions be within the design envelopes of the preferred turbine? If not, which IEC check shows an exceedance and how critical is the exceedance? Could it be a show-stopper for this type of turbine at this site? Should another turbine layout, another turbine or maybe section management be considered?
Solidwinds uses dedicated software within the WindPRO software package to assess site compliance. The WindPRO Site Compliance module covers 10 main IEC checks, 3 other IEC checks and is certified by TÜV SÜD to comply with IEC61400-1 ed. 3 (2010) and ed. 4 (2019).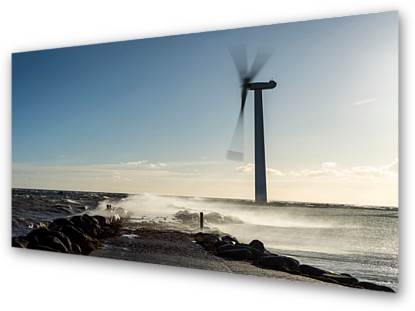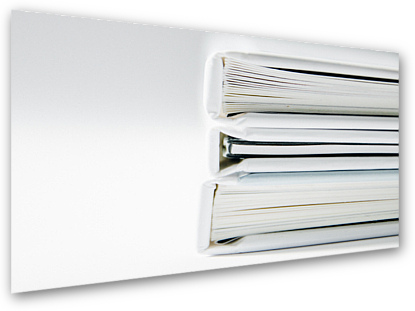 Report Due Diligence
Do certain received results differ significantly from inhouse studies or estimations, or is there simply a need for additional confirmation of results delivered by a third party? An independent second opinion on third party reports can increase both certainty and peace of mind.
Education
What do these reported AEP figures FLH and CF actually mean? What is exactly meant by park efficiency? What do these noise and shadow calculation results mean in real life? How much production is exactly lost by mitigation? How can AEP uncertainty deduction be minimised for future wind projects?
These are just a few questions that can be addresses during on-demand educational programs, organised in close consultation with the client.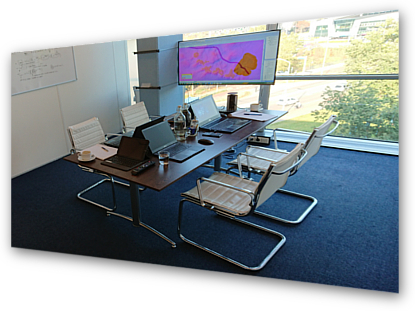 ---
Portfolio
International DNA.
Just as the effects of energy supply have a global impact, Solidwinds sees a world of opportunities. In an era in which both techno-economic and social developments take place in an unseen pace, diverse challenges can be expected. Some are country-specific, while others are imposed by physical laws and influence every single project. It is the continuously evolving mindset and awareness of wind energy professionals worldwide that enable them to look beyond borders and meet their individual needs.
It is Solidwinds' mission to meet the shared challenges of its international customers and to turn them into solutions.
View International Projects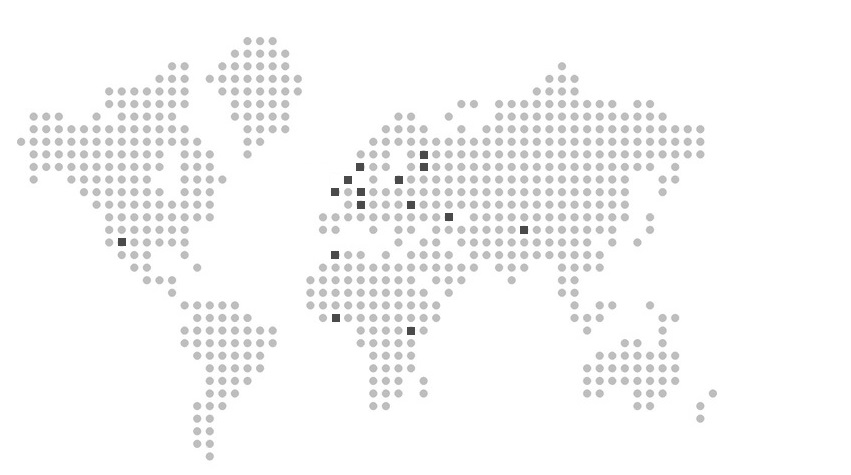 0
Countries
0
Project Sites
0
Wind Turbines
0
MW rated power
Projects
Romania
NERO Renewables plans to install 237 wind turbines at 3 different sites in South-East Romania, adding up to ca. 1.000 megawatt, generating up to 3 terawatt hour per annum. The project is directly connected to the high voltage grid and, as a result of the ISEM (starting mid 2018), the generated power can be bought by any company in any European country. Solidwinds performed the AEP P50 production study, prior to the turbine manufacturer tender phase.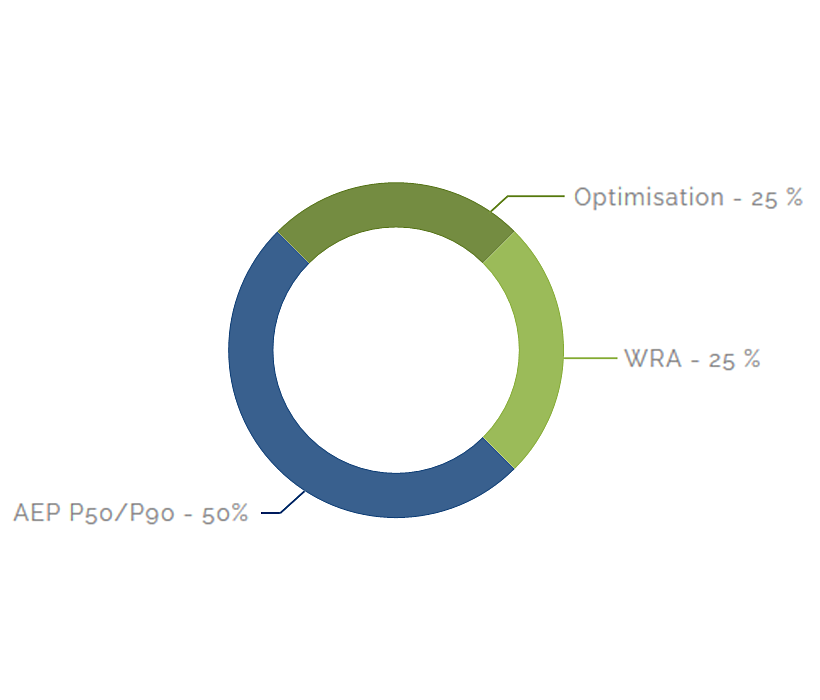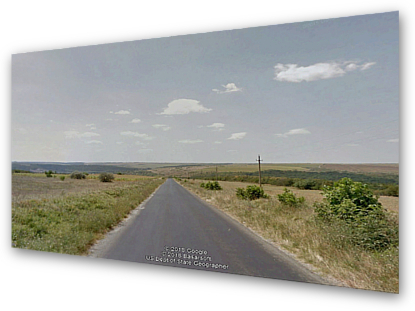 Netherlands
Almost all services to offer were actually delivered in the Netherlands, as it is the base of the majority of Solidwinds' clients. Since 2020 a trend towards increasingly challenging projects (like smart bat/bird/noise mitigation and gridconnection type impact on production) can be observed.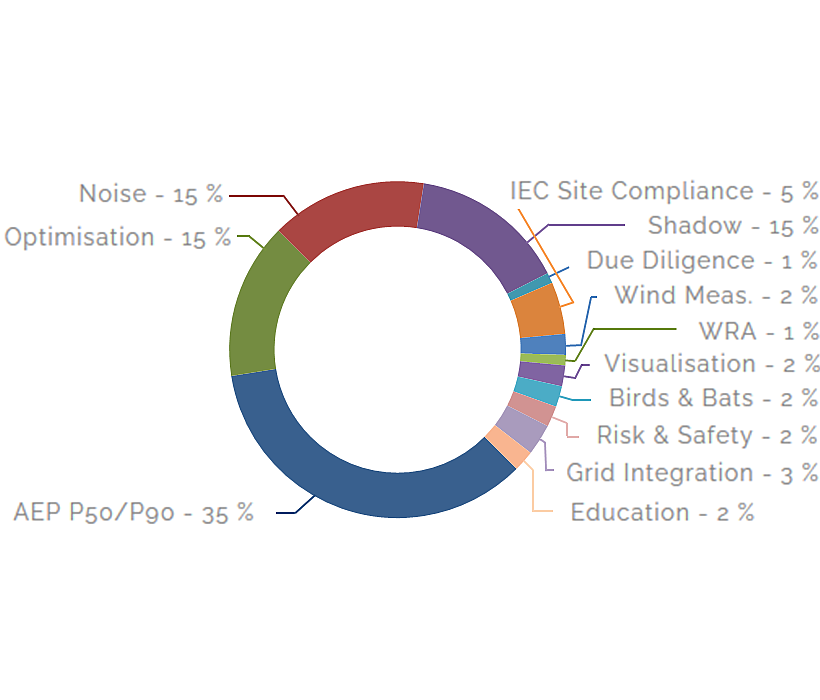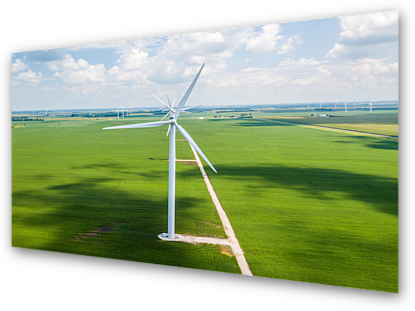 Finland
Finland is an upcoming country for wind energy projects because of it's large sparsely populated areas, combined with reasonable wind conditions. Ongoing turbine developments leading to higher masts and larger blades tackle the issue of dense forestation. For a Dutch turbine manufacturer, Solidwinds performed AEP P50+P90, noise and shadow calculations for several Finnish project locations.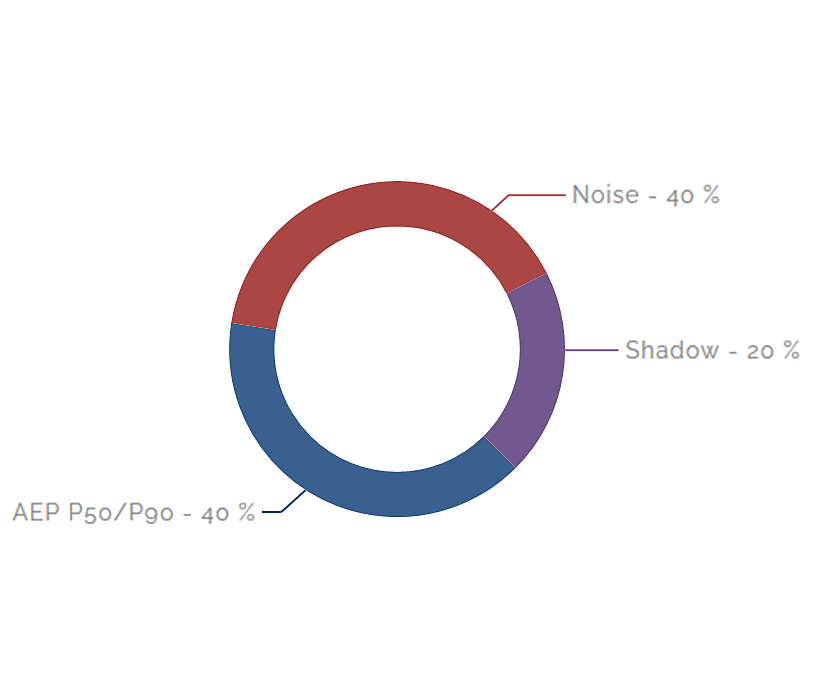 USA
Answering the energy-hunger of Los Angeles and it's surrounding suburbs, California is home to an impressive wind energy area. The dry, desert-like and locally mountainous area houses hundrets of turbines. Solidwinds performed CFD (Computational Fluid Dynamics) based calculations for resource assesment, site optimisation, AEP P50 and IEC site compliance purposes, for a Dutch client.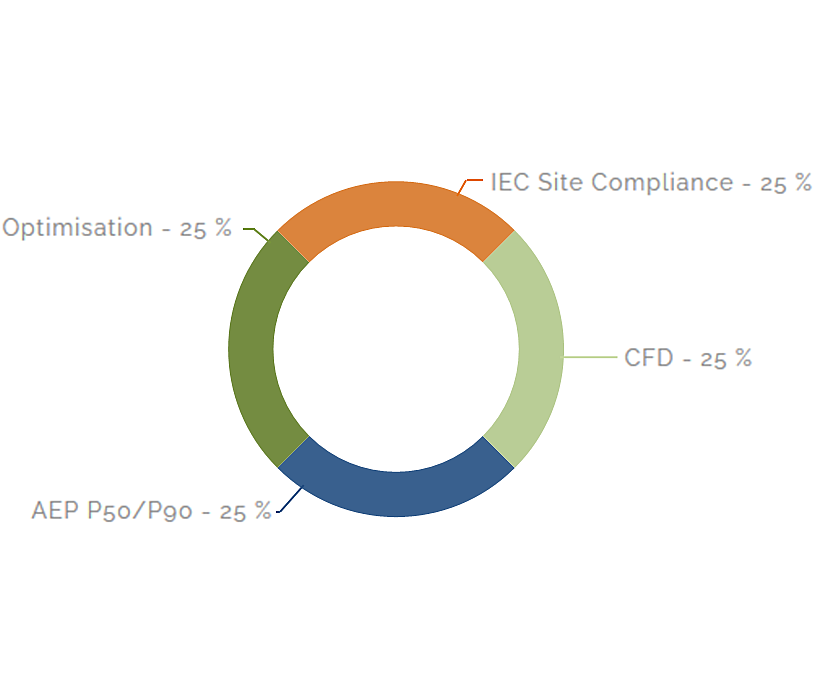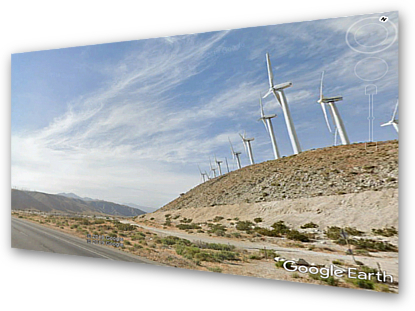 UK
A number of sites, divided over the south of Wales and Glasgow region were evaluated for a Dutch client. Respecting U.K.´s noise and shadow codes, the impact for local residents was assessed. Furthermore production and IEC site compliance studies have been performed for these locations, due to the complex character of the terrain. Especially in the south of Wales, wind turbines are not uncommon in the landscape.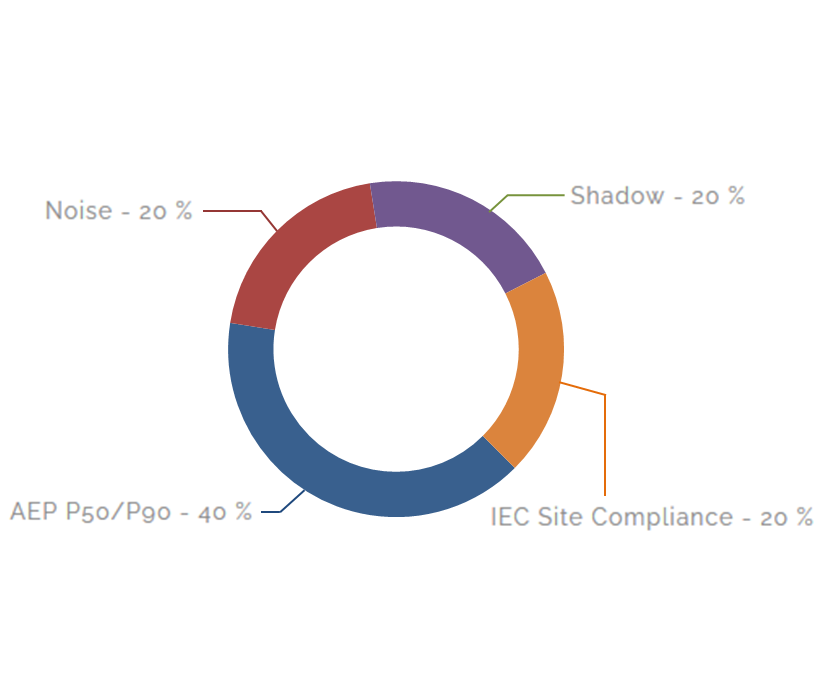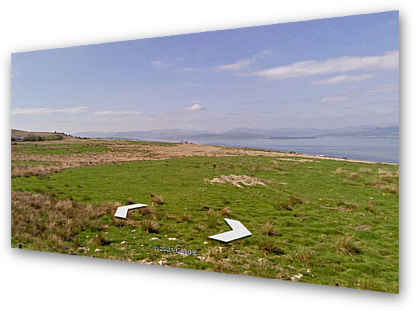 Ireland
In the rolling countrysides of southern Ireland, measurement mast data was assessed and applied. Consecutively noise, and/or shadow followed by poduction studies were performed for these locations, developed by a Dutch client.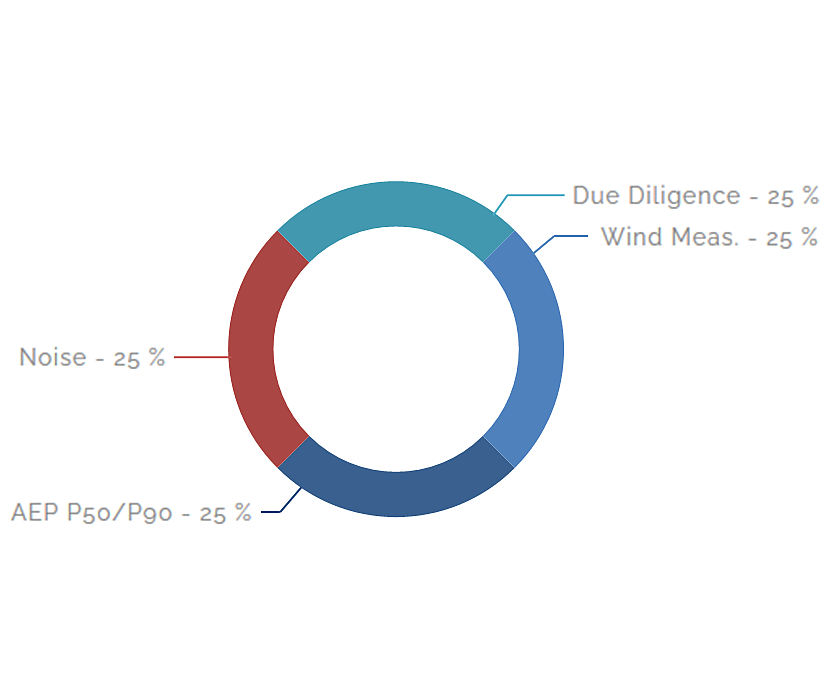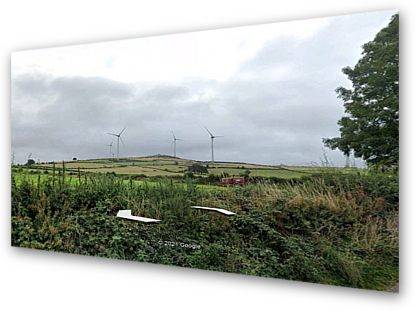 Norway
In the middle of Norway´s vast coastline, a wind energy site is located directly at the coast. Different from many other sites, multiple permanent measurement masts continuously measure the climatic conditions, which can be pretty harsh here. For a Dutch client the local wind measurements were assessed, IEC site compliance and production studies were performed.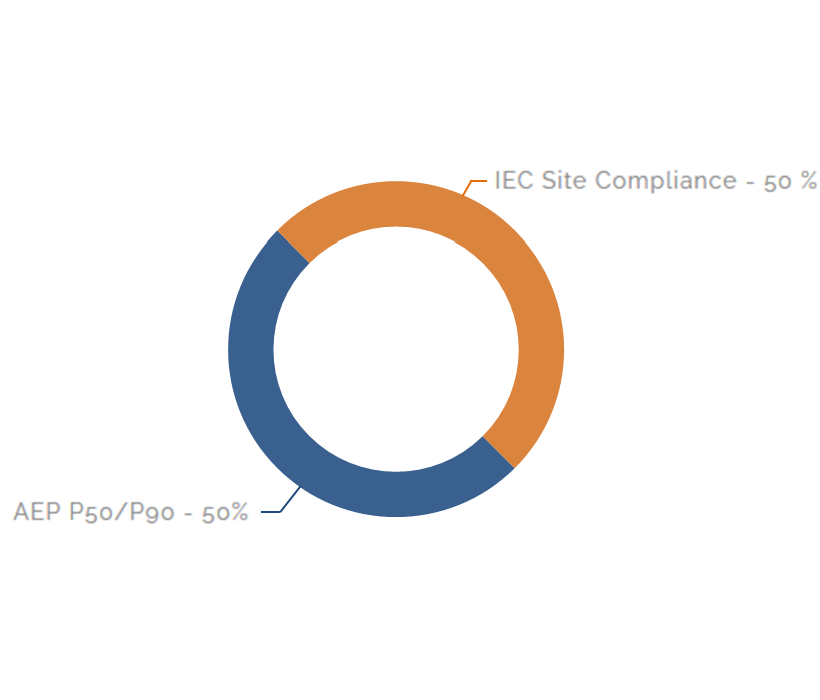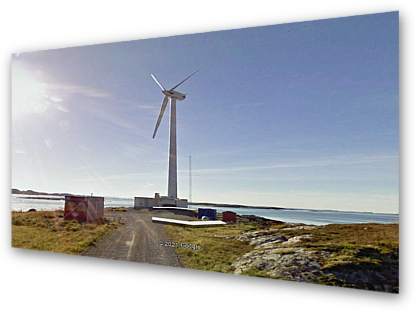 Armenia
In southern part of Armenia's mountainous region of Sisian, a wind power initiative is in an early phase when a sequence of studies are needed. Review of local wind measurements, CFD calculations due to the complex terrain, a wind resource map, proposed site layout optimisation, AEP P50 production calculation and IEC site compliance were all performed in one go.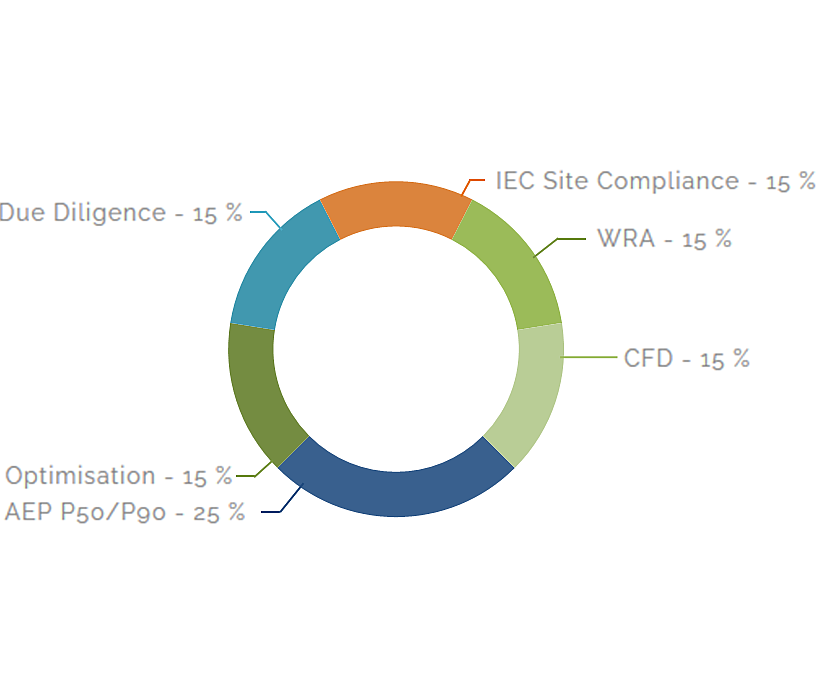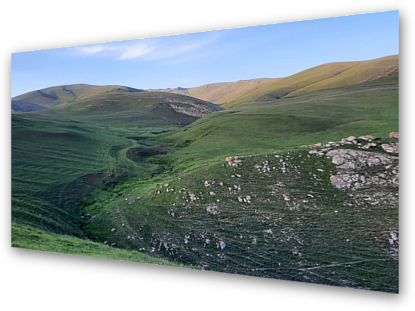 Belgium
A project of particular interest because of its turbine layout was executed in the northeastern part of Wallonia, close to the Dutch border. The project consisted of 4 turbines, of which 3 were located in a lake. Neighbouring turbines completed the conditions for the task of calculating noise, shadow, IEC site compliance and production.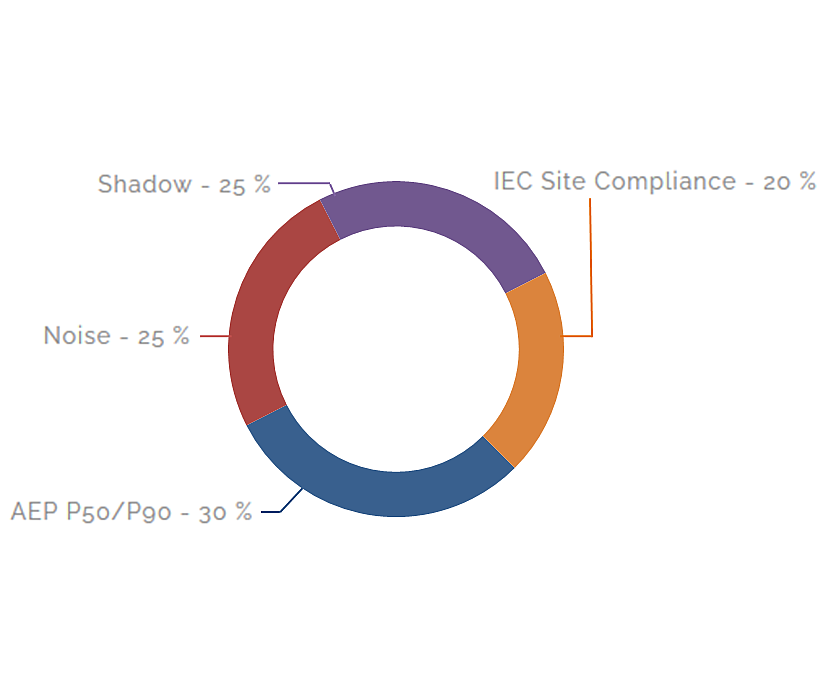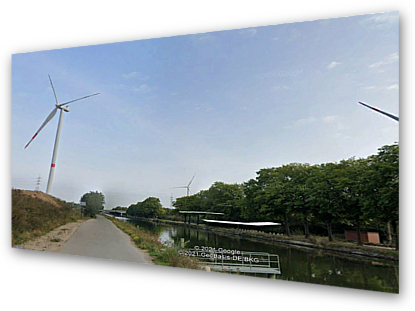 Estonia
In the northeastern Province of Idaa-Virumaa, plans for developing a farm of 4 turbines are assessed considering the expected long term annual production. As local measurement data exist originating from development of yet operating adjacent turbines, the Dutch client could be assisted by offering a lot more certainty.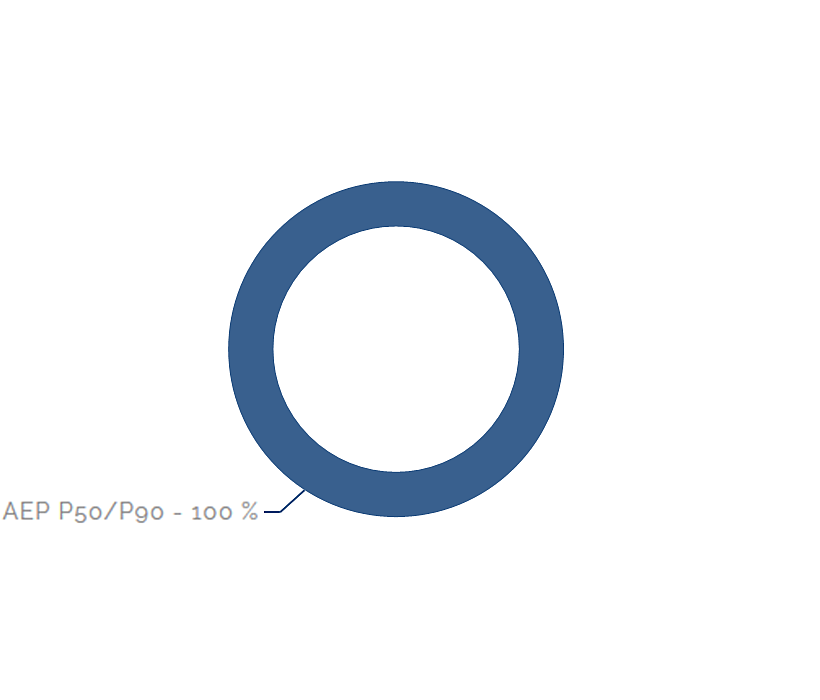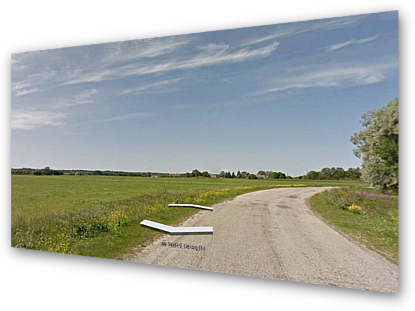 Kenya
Right in the elevated centre of Kenya, developments of a Dutch project developer required analysis of wind measurement data and generation of a wind resource map. Both were executed by Solidwinds.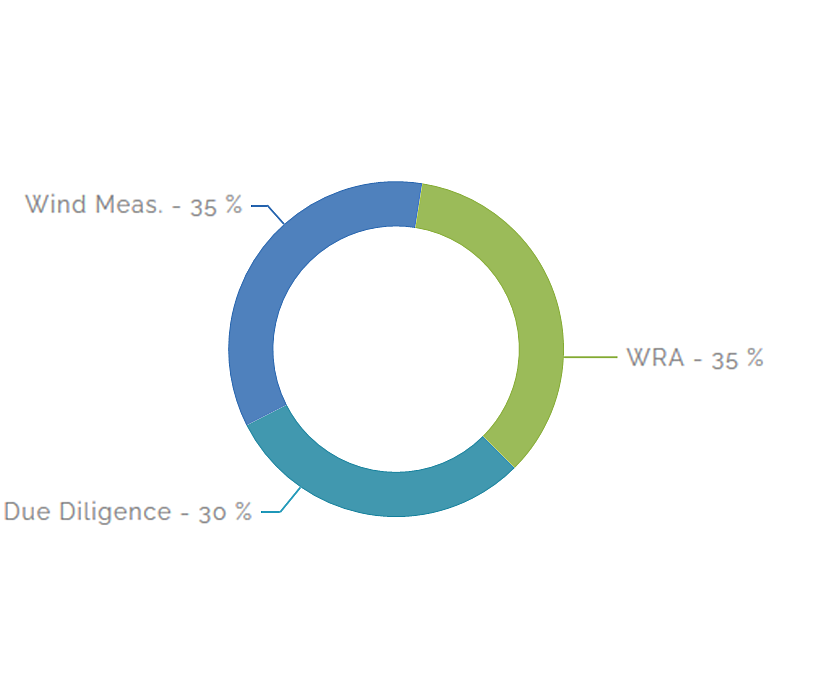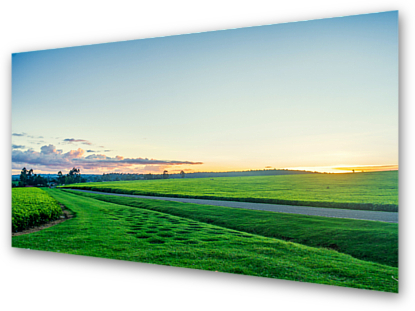 Nigeria
Close to Lagos, in the coastal southern region of Nigeria, plans for a large scale wind farm by the Nigerian Ministry of Power required a wind measurement campaign. Next, probably the countries first professionally conducted wind measurement campaign, based on a locally manufactured 80m heigh mast, was performed in close cooperation with a local Nigerian team.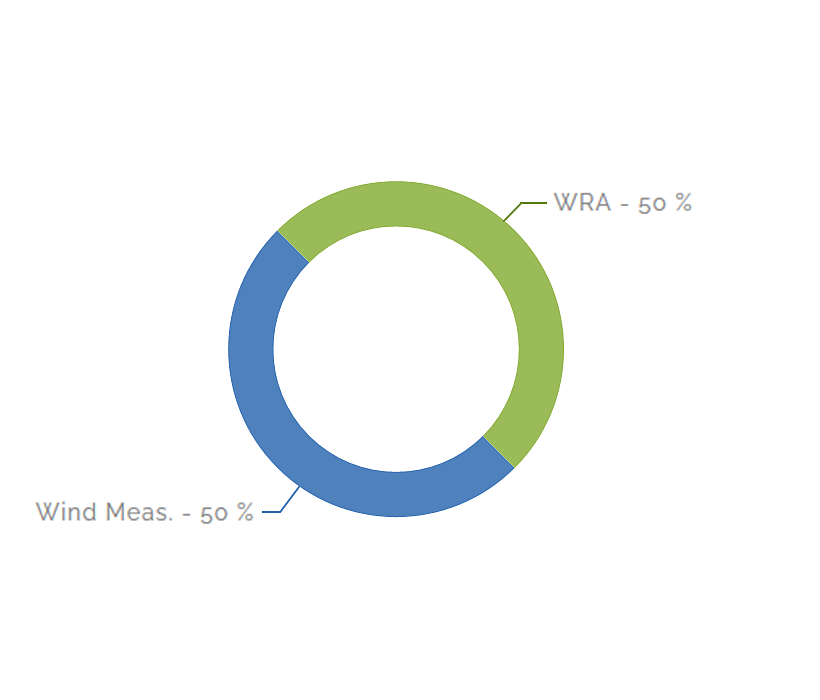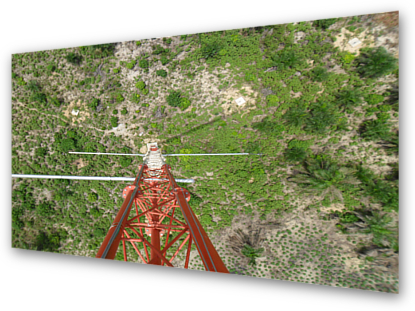 Afganistan
The "Mine Kafon" is a wind-propelled autonomous device, created to disarm unexploded mines in desert areas. Solidwinds (pro bono) performed preliminary calculations on the paths (directions and speeds) the Mine Kafon balls were most likely to follow from different starting locations and during different seasons of the year. The Mine Kafon project has evolved a lot since then and now more efficient drone technology is used to detect and disarm mines still hidden today.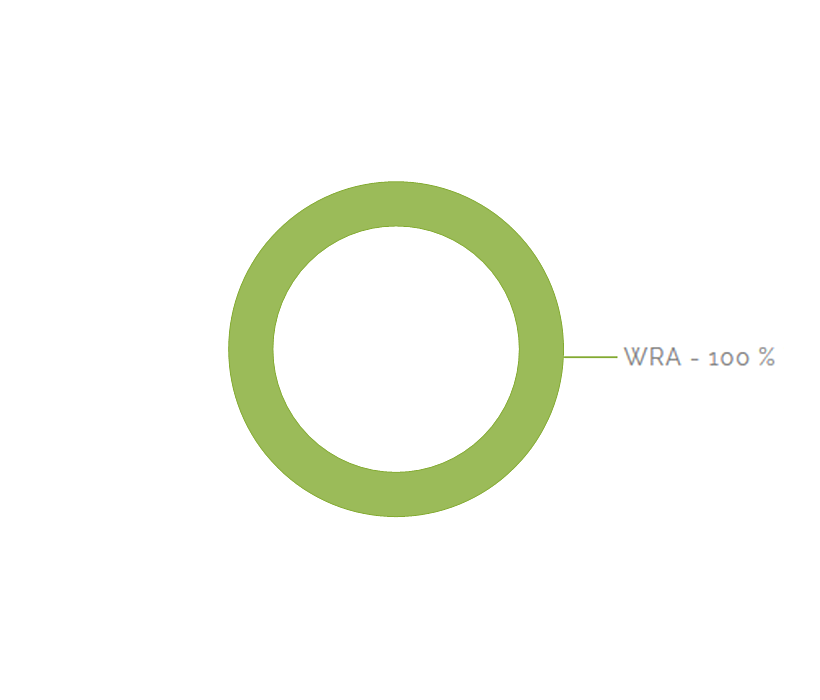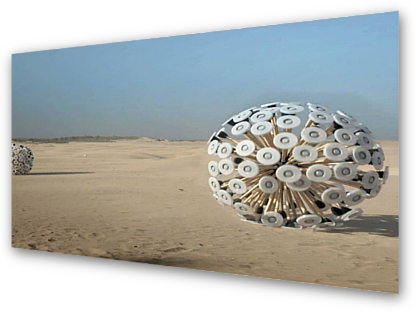 Western Sahara
The "Mine Kafon" is a wind-propelled autonomous device, created to disarm unexploded mines in desert areas. Solidwinds (pro bono) performed preliminary calculations on the paths (directions and speeds) the Mine Kafon balls were most likely to follow from different starting locations and during different seasons of the year. The Mine Kafon project has evolved a lot since then and now more efficient drone technology is used to detect and disarm the mines still hidden today.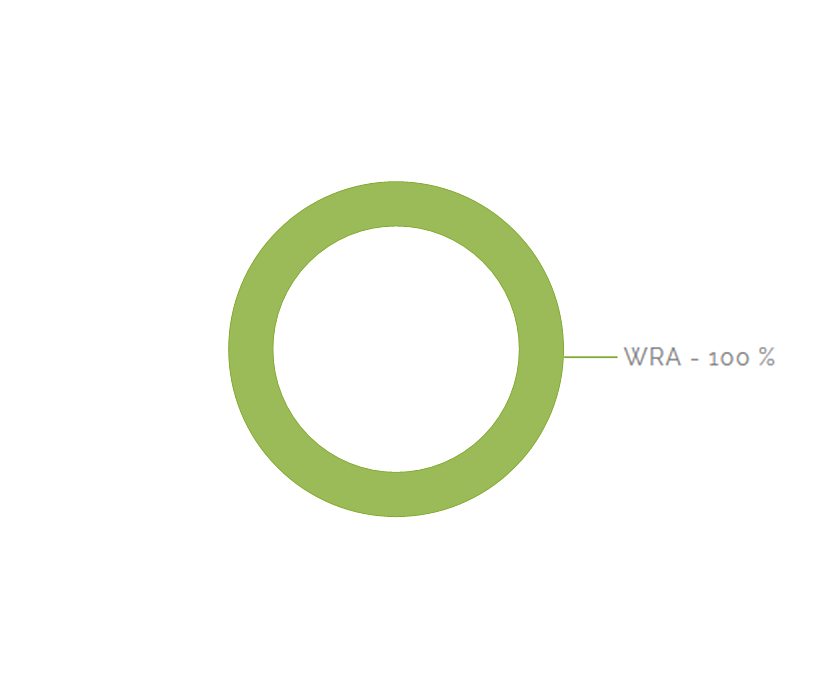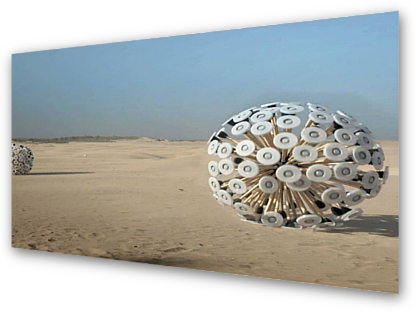 Morocco
For a Dutch developer, Solidwinds provided a due-diligence on yet executed wind measurements and energy predictions. Also own long-term wind speed predictions and annual energy predictions were provided for this Moroccan site.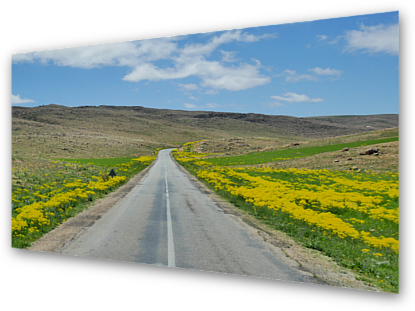 Like to receive Solidwinds' full track record?
> Request the most recent copy.
Clients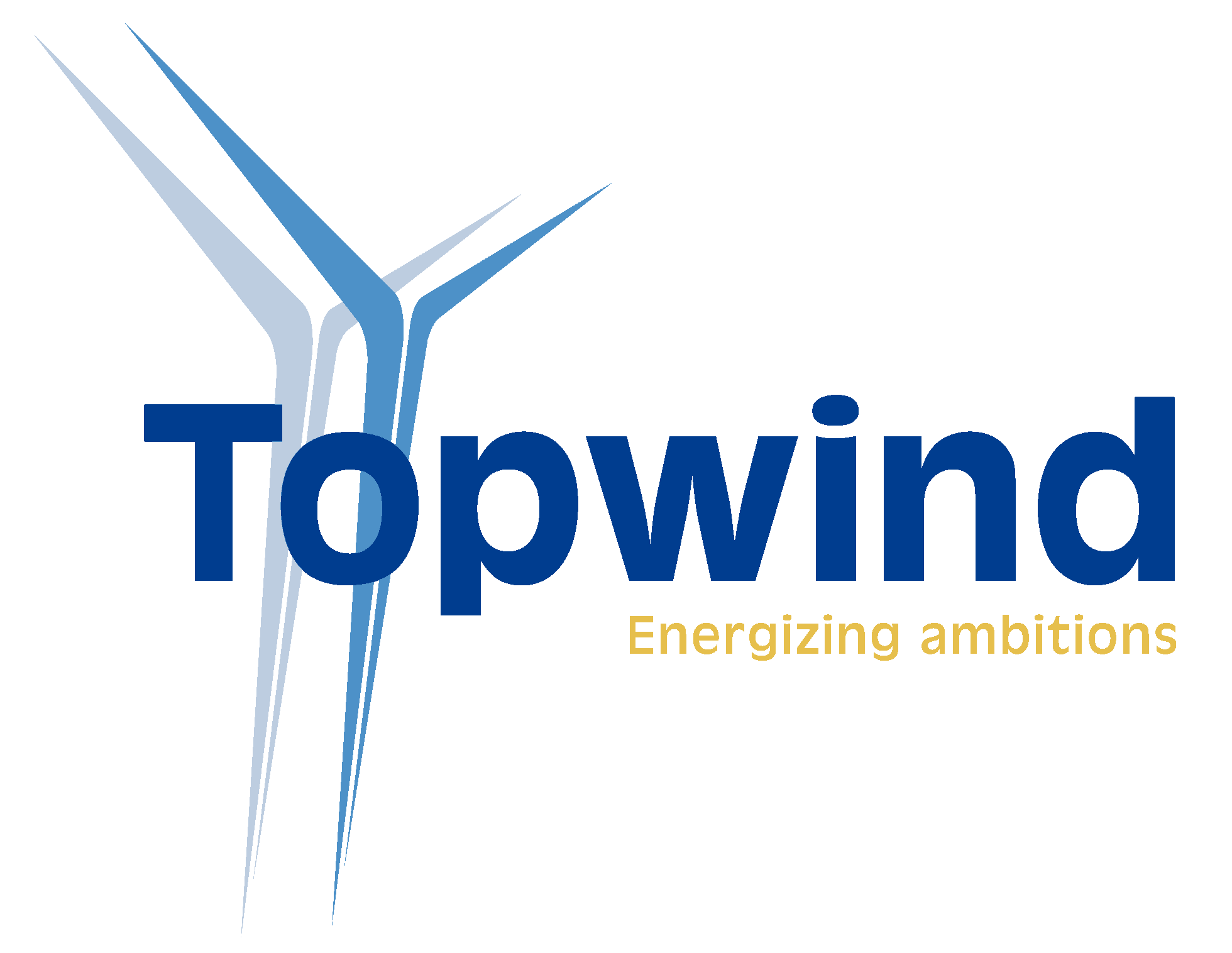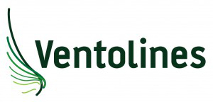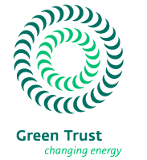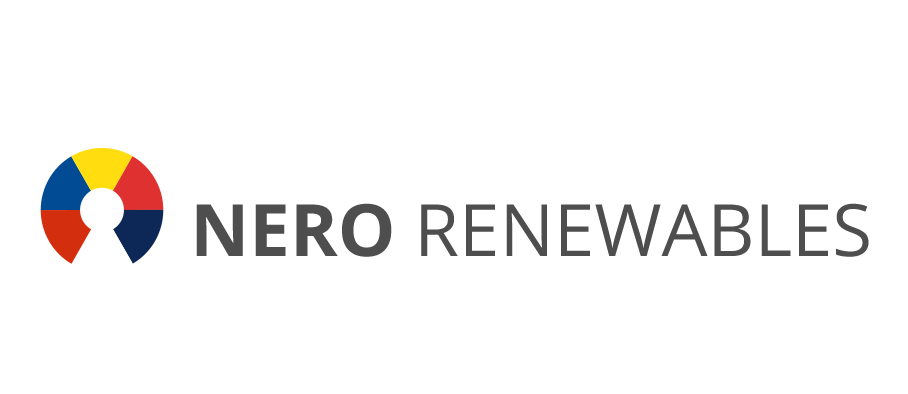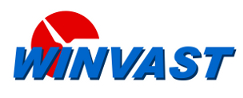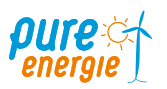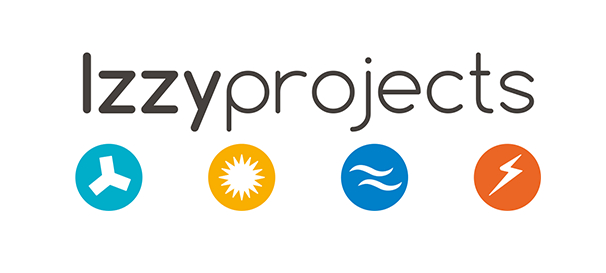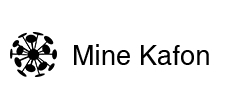 ---
Competences
Dominique Deen
Solidwinds was founded in 2012 by Dominique Deen (MSc). Active in the sustainable energy sector since 2007 for different international companies in the energy sector, he worked for the Belgian company Electrawinds since 2010. For this company he led wind-measurement campaigns, the processing of measurement data and performed wind and production studies for more than 70 onshore projects in 13 countries, divided over Eastern and Western Europe and Southern Africa. Studies for 3 offshore projects along the Belgian coast were performed. Dominique is in his element in an advising role, with a clear solution-oriented approach. Solutions are created by analytical insight, working accurately and an anticipatory and flexible attitude towards the customer.
Aline Rodrigues
With a background in corporate communications, marketing and journalism, Aline Rodrigues (MDMktg) takes care of foreign communication and marketing matters. She has a very strong drive for digital marketing, due to her experience as UX editor, handling with content planning and also inbound contents. The involved attitude characterizes her not only on the online world, but also offline as she had roles as editor of magazines and newspaper, press advisor and brand guardian as well. As content manager, experienced both in Brazil and Spain, she knows how the international environment works. Creativity and assertiveness are her goals. All combined with her affinity with technology and social communications contribute to strengthening our team.
Recommendations
Ard de Poot - CTO, Nero Renewables NV
" During the development of the NERO project in Romania, we regularly operate off the beaten track due to the project's uncommon size and potential. Inherently, in particular with this project, having access to accurate project data right from the early stage can significantly speed up and improve negotiations with both potential investors and wind turbine suppliers. One of our selected assisting partners is Solidwinds, who performed a study on the long term predicted Annual Energy Production (AEP) of all project sites. A range of turbine type and configuration scenarios were yet taken into account. Solidwinds' proven experience and flexible, pro-active attitude led to a pleasant and productive collaboration. The expertise of Solidwinds covers a broad range of energy yield assessment related issues such as advice for bankable wind measurements and site layout optimization following the latest technological developments.
From personal experience I can recommend Solidwinds as a valuable addition to any dedicated (international) wind project team. "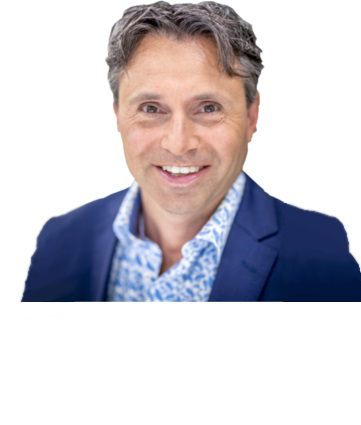 Allard van der Steege - Director Development, Ventolines BV
" For two new colleagues at Ventolines, Solidwinds provided an in-company education program at my request.
The program consisted of the use of WindPRO for energy yield (AEP) calculations en environmental impact calculations (noise, blade shadow). During transfer of the necessary knowledge and experience, Domininique was perfectly able to assist.
Several years ago, in my former position as Head International Development Wind Energy at Electrawinds, I intensively cooperated with Dominique on many projects. Especially during the numerous wind measurement campaigns, energy yield calculations for internal financial project models and several assessments of external bankable yield reports for large projects abroad, I experienced the collaboration with Dominique as very effective and pleasant. "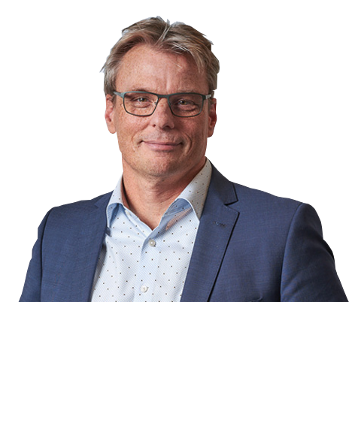 Ronald Boerkamp - Former Director Sales, Lagerwey Wind BV
" Solidwinds has been a loyal support for the last couple of years. In 2019 Lagerwey will be realizing 13 wind turbines in the Netherlands only. Accurate, precise and reliable reports made by Solidwinds have proven to be an important aspect in the Due Diligence process for our customers. Finnish and several other international projects are on the go. This wouln't have been possible without Solidwinds' valuable efforts. "